Guided Ski/Splitboard Tours 2023

2023 the offered trips are limited to Norway. The popular Georgia (Caucasus) programs will be back in 2024.



Northern Norway


Arnøya + Kågen, Spring 2023 The best summit-to-sea skiing in Norway! 6 days, April 15-22.



>> Link to more information >> Send booking inquiry
Narvik, Spring 2023 Combine lift-assissted free-skiing with ski touring among the big peaks of Skjomen.


Available Dates: Easter 2023
>> Send booking inquiry

Midnight Sun Ski Touring Narvik & Arnøya/Kågen The most magical time to go skiing in Norway. 24 hours light, corn snow at midnight on north faces. Two areas are particularly suited: the glaciated mountains near Narvik, and the island of Kågen in Skjervøy.
3 - 7 days trips, indivdual bookings.


>> Send booking inquiry
---

Central/Southern Norway


- Møre og Romsdal / Sunnmøre
- Dovrefjell /Snøhetta

Tours in these areas on request, and tailored to each group. The duration last from day trips out of Trondheim, to long weekends and 3-4 days in Møre og Romsdal.

Available dates: >>inquire!
>> Send booking inquiry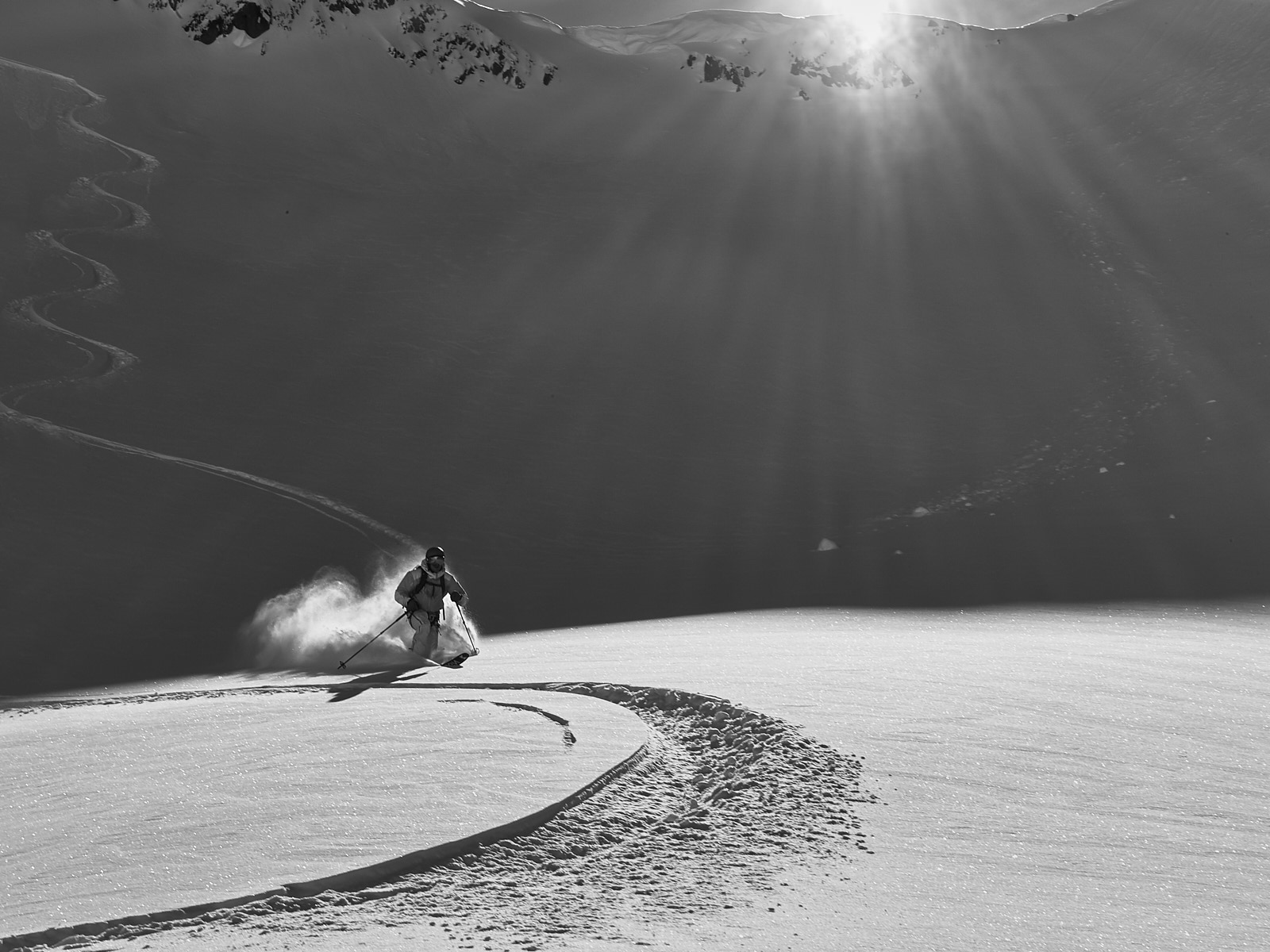 ---
Guided Ski/Splitboard Tours 2024
Georgia, Caucasus


Starting from 2024, I will run my skitours in Georgia again. The tours will be centered around a stay at AltiHut, a new mountain hut on the base of Mkinvartsveri/Kazbek (5054 m). Mkinvartsveri is Georgia`s most famous peak, surrounded by many stories and legends.
Opened in 2018, AltiHut is the first modern mountain hut in Georgia built with sustainability in mind. The hut is a perfect location to ski lines around Mkinvartsveri, including 4000 m summits in a glaciated environment. We spend the days skiing from the hut, relaxing in the evening with views of Mkinvartsveri, a book from the hut`s library, or a glass of wine. If conditions allow, an attempt of Mkinvartsveri itself is an option, depending on time of year.
I have skied in the area since 2005.
Note that I am involved in running the avalanche forecast for the wider Gudauri - Kazbegi area - so we are up-to-date about snow and avalanche conditions! More infos follow, but feel free to
>>inquiry for an individual trip.